New Zealand is the perfect destination stop for nature lovers and people who long for natural beauty. The island country is covered with beautiful mountains, forests, rolling fields, and much more. In spite of this, somehow New Zealand has its reputation for being costly for travelers which can be a bummer for anyone. However, this can be looked after if you plan your trip wisely. There are a plethora of ways to keep the cost down.
After all, traveling is all about gaining experiences and enjoying nature on our own.
So, without any ado let's jump straight to the point.
Is it possible to hike in New Zealand without a car?
If only we can jot down the list of people who had done it before which is huge in numbers. So, it is possible not just to dream about hiking without a car but actually can do it for real. Hiking can be more fun if it is on our own terms not followed by fixed itineraries. There are a wide variety of places that you can travel on your own without renting a car.
Believe me, when I say New Zealand is the place that can make you fall in love with its incredible nature and diverse culture.
In New Zealand, one of the cheapest methods to get somewhere is by road and to enjoy some of the world's most spectacular road trips. Not just this, New Zealand has a lot to offer, the place ensures that it can fulfill the needs of everyone. Whether it is pristine wilderness or multi-day adventures in rugged, the place offers a surprisingly varied selection of hiking for both newbie and pro.
What kind of walking and hiking can I experience in New Zealand?
When it comes to hiking, New Zealand has a lot to offer, it has a lot of tracks to wander. Not just this, it has an abundance of hiking choices to go with all levels of fitness and experiences.
Try a short walk or day hikes – the very first on our list is a short walk or day hikes. The beauty about this is it gives you an opportunity to get to know New Zealand better. Mostly preferable for those who love hiking but also want it to end soon. The only prerequisite here is time, if you have enough time and don't want to carry a heavy backpack for long then you can definitely give day hikes a try. Now, you must be wondering about getting lost then the answer is not to. All these tracks are signposted and well known. Plus, you can carry a map of the place.
Multi-day walks are another great option – the next on our list is multi-day walks which involve hiking for days independently or with an expert. It involves overnight staying in nature. Such hikes will give an opportunity to see and feel the raw nature. It gives a sense of deep exploration.
A great walk is well known among travelers – The Great Walks is well known for its cultural significance, beautiful scenery, and easy accessibility. If you want to enjoy the great walks in New Zealand, then the best time to experience them is in October and April. The walk can be challenging and fun all at the same time. The accommodation involves staying in huts with flushing toilets, cooking gas, and other things.
Going for a guided walk seems reasonable – independent hiking offers freedom while guided walk makes hiking experience knowledgeable and worth remembering. During this, you will come across many facts and natural wilderness. Also, it is well guided and organized. The local guide enriches the whole hiking journey with stories and real experiences.
Essential things you keep in mind while hiking in New Zealand
An unplanned trip can be fun for a while but knowing everything in advance is a blessing. There are certain essential things you must keep in your mind while hiking. Here, I have hunkered down some points
Always plan everything – as I have mentioned earlier unplanned trips can create a lot of trouble. So, my advice here is to plan everything. Planning is like giving a thought to something. It gives you a brief idea about everything in advance so in case things don't go by plan then you must come up with some backup plan for it.
Keep your family or friends posted about the places you are visiting- it is the most crucial point to always keep your friends and family updated about the place you're visiting. It doesn't matter whether your trip is short or long, safety is always first. Not just inform them but provide every little like what transport you're taking, where you're staying and all.
Know the climatic condition of the place you're visiting – weather conditions will give you heads up about everything. In case if you are allergic to any weather it will help you in staying top of it. It will also support you in packing according to the climatic conditions. If you know about the weather then you will wear clothes, keep medicines, etc accordingly.
Learn basic first aid – learning a basic first aid is a lifetime skill. In times of crisis, you can only rely on yourself so knowing basic first aid is a must.
Keep your trash with you – in other words, don't leave anything behind. Always throw trash in dustbins or if not available then carry it with yourself until you find trash bins.
Drawing a limit or boundary is important- it is important to be aware of what you're capable of doing. Hiking is not a time to experiment with yourself. If you know that you can't do it or it is out of your reach then my suggestion here is to not try it.
Be a sport – it means always help out your partners and friends while hiking.
Stay alert all the time – last but not least, one of the best hiking skills is staying alert all the time. So, always be alert, cautious, and proactive.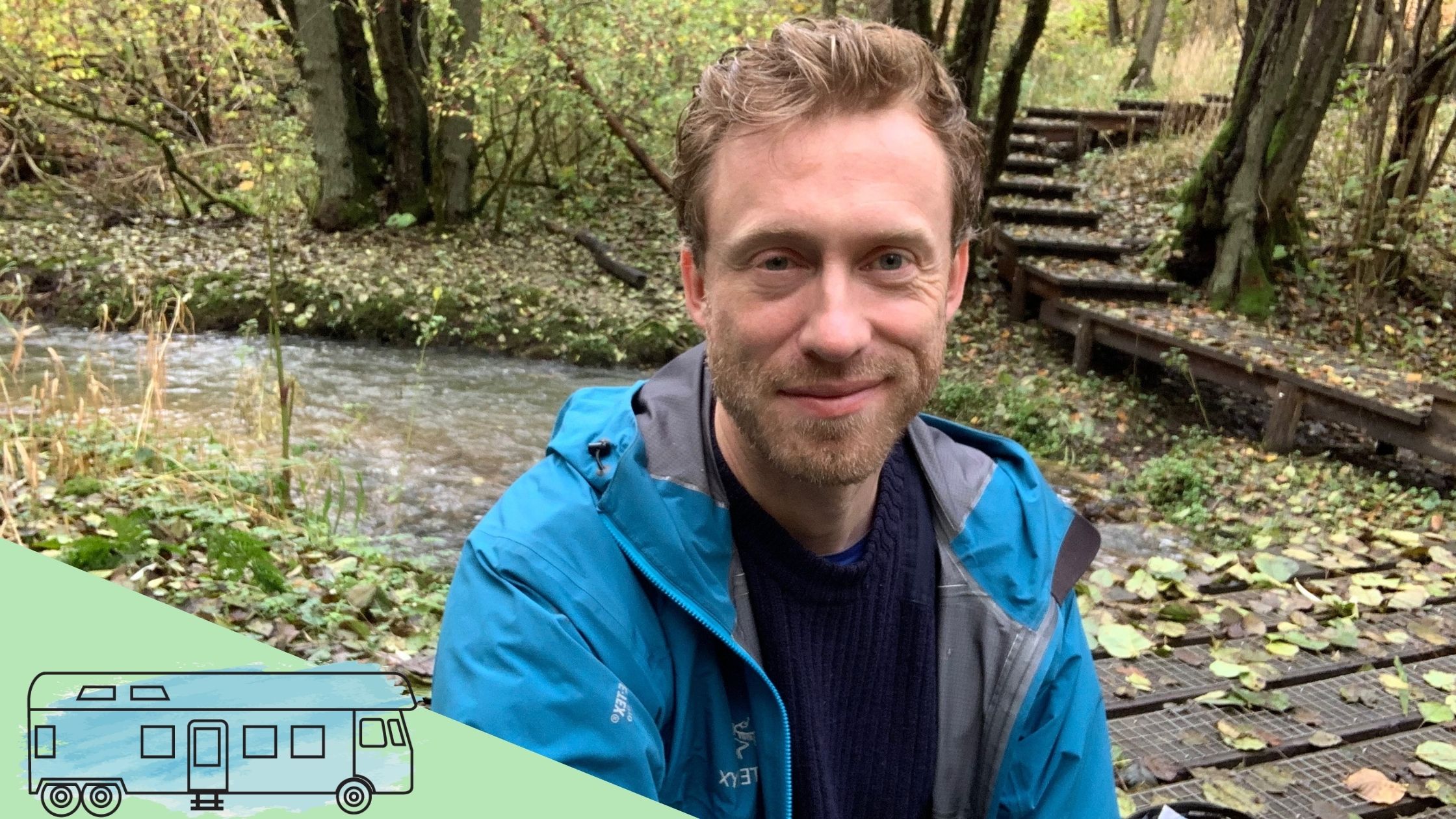 What to pack for hiking in New Zealand?
Let's put a drape out of the biggest dilemma which is what to pack for hiking. It might seem vague to you but people literally forget about it. The very first thing to pack all the essential elements like medications, first-aid kit, flashlight, bug spray, hiking poles, hand sanitizers, wet wipes, and much more.
The next thing to pack is enough food that can last for long. While packing food don't forget to pack protein supplements. Energy bars, peanut butter, muesli bars, etc are great options.
The equipment you need to carry while hiking is water bottles, a sleeping bag, tent, inflatable pillow, camping sport, headlamp, etc.
Safety measures should not be kept aside, so it is important for you to carry a knife and other sharp objects for your safety.
Lastly, always wear hiking boots, sunglasses, and hats. The bonus advice here is always packed according to the climatic conditions. After all, you don't want to be sorry after visiting the place.
Easy hikes to do in New Zealand
Accomplishment is necessary for every field whether you're running a business or traveling on your own. At the end of the trip, you want yourself to be praised that you did it. Accomplishment or achieving things is a must for humans to celebrate each and every moment.
However, hiking or tramping can be a little tough for someone who is not much sporty or active. To be very honest, it can be a tiresome process for who is not the hardcore hiking type. Well! Guess what if you planned to go for beautiful, easy, and enjoyable hikes, things might be different for you.
Keeping that in mind here I am going to tell you the easiest hikes to do in New Zealand without any trouble.
Queenstown track – it is the steepest one as you have to climb 500 km above to witness the amazing views of Queenstown and Lake Wakatipu. But the walk involves the attractive pine forest. The trek takes around 2 hours to complete which I guess one can do easily.
Wanaka track – if you long for mountains then this track is definitely for you. The track is semi steep. The place is kinda isolated and peaceful which makes it the perfect spot for everyone. While hiking you might notice some localities walking their dogs.
Aoraki Valley Track – if you have 3 hours then it is enough for this track. It is one of the most beautiful sceneries in the country. The trail has three swing bridges which will give you a breathtaking experience. Not just this, it is covered with mountains, lakes, and rivers. And this hike is less tiring as it does not have any steep trail.
All these are easy hikes, so my advice here is to go for it and take as much as possible time to enjoy nature at its best.
How do you get around in New Zealand?
The very first question that arises in the mind of a solo-traveler or the one that is tight on a budget is can you get around New Zealand without a car?
Now, if you're not renting a car how would you visit places in New Zealand? Worry not, as there are many other options available that will not put a burden on your pockets. Also, you will enjoy the New Zealand nature at its best while doing this.
Rent a campervan – renting a campervan or moving trailer seems a good option when you are trying to save a little bit of cash. Not just it is budget-friendly but provides you absolute freedom. Campervan culture is quite popular in New Zealand which is a reason why a huge variety of campervan is available at cheap prices.
Book a seat in national coaches – the national coaches bus service in New Zealand is not only cheap but also safe. It is the most affordable public transport service. Plus, if you're lucky enough to get discount or bus passes then you can save a whole lot of money.
Explore hop-on hop-off bus – it is widely used by travelers. Most of the bus owners allow hop-on hop-off services. The bus followed the set route, the only difference is they allow passengers to hop- off at certain locations for as long as they want. After the passenger is done exploring the place, he/she can take another bus at a later date. It seems more convenient and pocket-friendly to many travelers.
Bus-touring can be fun – bus tours can actually be fun if you love traveling with peoples. With a limited amount of time, you can cover as many as possible destinations on a bus tour only. The reason for the same is they had planned everything before. The tour is well organized with accommodation and different activities.
Hitch-hiking is a go-to move – if you put risk factors aside for a while then hitch-hiking is a go-to move for every traveler. There are various perks like saving money, meeting new people, and getting to know more about the place from the localities. However, well-being is everybody's priority which is a reason why we can't unsee the risk factor. But, if you are cautious enough then you can give hitchhiking a try. The other disadvantage is hitch-hiking can be time-consuming.
Conclusion
That's all! Here I have provided the full disclosure of hiking in New Zealand without a car. It is true what they say about New Zealand, it is one of the spectacular places to visit in the world before dying. The wilderness of New Zealand is breathtaking. So, whatever your budget is, you can always make an exception when it comes to enjoying nature to its fullest.
Also, a planned or organized trip can do wonders. Just make sure of everything and you're good to go. And for those who are traveling solo, New Zealand proffers the ultimate freedom.
This is all we have, for now, let us know in the comments section all about your hiking experiences in New Zealand.
Till then, happy tramping!