Enjoy them on their own or serve them with a dollop of cream cheese or peanut butter for a delicious and super quick snack, saltine crackers have always been the favorite of all. Next time you go to get some saltine crackers from a store in New Zealand, ask for Arnott's Salada crackers because this is what most Kiwis prefer!
New Zealanders simply call saltine crackers "saltines" or "salada's". The Ritz style crackers are called "Jatz". Both are from the New Zealand brand Arnott's.
Saltine crackers are one of the most versatile and lightweight snacks. You can use them in uncountable delicious ways. They're crunchy, light, delicious, and depending on how you use them in your recipes, they can be very filling as well.
What are saltine crackers?
Saltines or soda crackers are basically square-shaped crackers that are very thin, crisp, and lightweight. They are made by combining mainly 3 simple ingredients such as flour, baking soda, and yeast. Most varieties of saltine crackers come sprinkled with coarse salt, hence the name. These crackers don't have any added flavor or taste, they are basically thin and dry biscuits that can be used in a variety of ways.
Saltine as such is not a "type" of cracker or biscuit, instead, it used to be a trademark of Nabisco. However, this term became very generic and transformed into a category of crackers that are now used worldwide. Now the condition is, any brand can make their crackers and label them as "saltine". Interesting thing is, all kinds of saltine crackers taste more or less the same.
Traditionally, these are thin and crispy crackers that are lightly dusted with coarse salt. But these days, you can find a variety of saltines ranging from sweet to no salt saltines.
Why saltine crackers are the best travel-friendly snacks?
Saltine crackers as I said earlier are the most versatile snacks I've ever known. They can be used in a variety of ways, from snacks to quick meals, they can keep you full for longer. They go with plain milk, coffee, tea, soups, salads, and even desserts.
These thin, airy crackers are perfect traveling snacks because of a few reasons, first, they're easily available. Second, you can make a variety of quick recipes using them with just a few ingredients. In fact, you can covert anything you have in your kitchen into a recipe using these crackers. For example, if you have a few veggies, some cheese, and some basic spices, you can make quick saltine sandwiches that are delicious and filling.
Saltine crackers are ideal for "no cooking" recipes, you can quickly prepare your wholesome meals using them. They are best if you've kids along, they will keep your munchkins satisfied for long.
How many calories are in a Salada cracker?
The caloric content varies a bit from one saltine cracker brand to the next. In the table below you can find the calories per 100 gr.
| | Calories per 100 gr | kJ per 100 gr |
| --- | --- | --- |
| Nabisco Saltine Crackers | 430 kcal | 1800 kJ |
| Arnott's Salada | 420 kcal | 1760 kJ |
| Arnott's Jatz | 466 kcal | 1950 kJ |
| Tuc | – | 3 |
| Mini Saltines "Pick!" | 465 kcal | 1948 kJ |
| Zelected Crackers | 336 kacl | 1430 kJ |
4 amazing travel-friendly recipes with saltine crackers
1. Saltine firecrackers
While you can enjoy plain crackers maybe with a glass of milk or a cup of coffee, you can add a little extra kick to turn them into the most addictive snack ever. These firecrackers are loaded with lip-smacking flavor!
Preheat the oven to 300. Start by melting a cup of salted butter and add in 1 teaspoon of garlic powder, 1 teaspoon of chili powder, a dash of lemon, and mix everything together.
Now, in a large bowl add about two packs of saltine crackers (approx. 80) and pour the spiced butter over it. Toss the crackers nicely so that they're coated evenly. Once nicely coated, lay them off the baking sheet and bake for 10 minutes or until they dry out.
Take them out of the oven and let them cool down and then pack them in an airtight container. They stay good for weeks, however, I'm sure you will finish the entire batch in two days or maybe one!
2. The classic PB & J sandwich
This is going to the favorite recipe of kids. If you have got a sweet tooth, you'll surely love the combination of sweet and salty crackers.
The sweetness of jam, creaminess of peanut butter goes really well with the airy texture and salty taste of crackers. All you need to do is fill two crackers with dollops of PB & J, keep the layer thick or thin depending upon your taste.
I call this one the best snack during travel because you can just eat it anywhere. Suppose you're waiting at a gas station and feeling hungry, you can quickly take out your pb&j bottle, spread it on your crackers, and fill your hungry stomach.
3. Cracker crusted chicken
If you've traveled in an RV or motorhome or have access to a kitchen, you can try out this recipe. In this recipe, breadcrumbs are replaced by saltine crackers to give that extra crunch and flavor.
All you have to do is, crush a pack of crackers using your hands and add some spices such as chili powder, garlic powder, a tiny bit of salt, smoked paprika and mix them nicely. Now, brush the chicken breast with some butter or dip it into an egg wash so that the cracker crumbs stick.
Coat the egg-washed /buttered breast nicely with the cracker crust and bake it as usual. Not just the chicken breast, you can even prepare baked tofu and any cutlet using the same method.
4.Sweet chocolate cracker brittle
This is surely one of my personal favorite recipes. Can you imagine these salty crackers go so well with chocolate? Of course, not. Even I wasn't sure about the taste until I tried it myself.
For this recipe, preheat your oven and line the baking tray with parchment paper. Layer the tray with saltines and pour over a layer of freshly made caramel, cover it with foil and bake it for 3 minutes.
Now, take the tray out and spread some chocolate chips/shavings on the top, and bake again for 2 minutes. After two minutes, spread the chocolate evenly and add some chopped walnuts, pecans, or almonds. Freeze the tray for 20 minutes and it's done. Break the brittle into pieces and enjoy!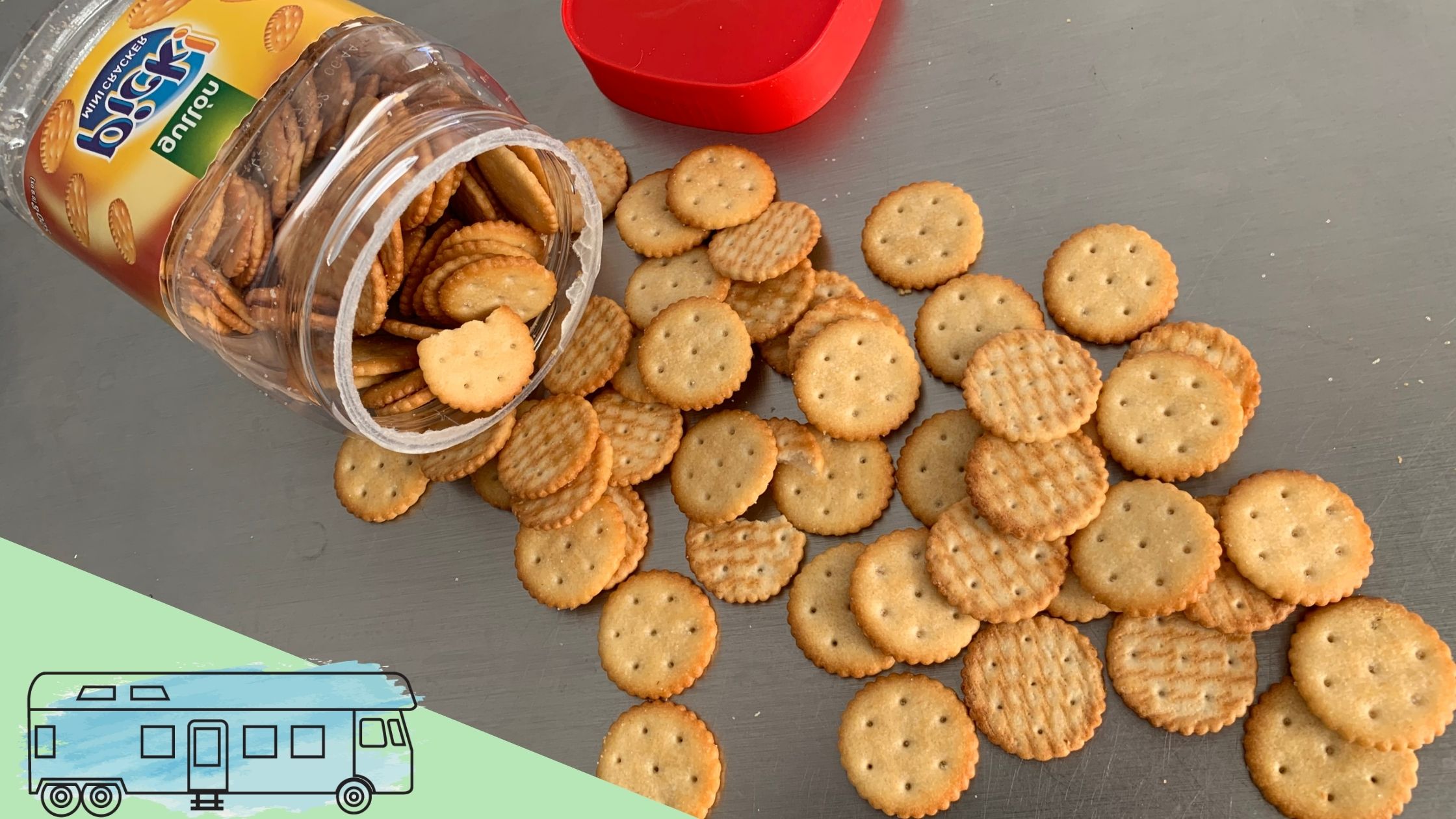 These are just four recipes, there are many more. Depending on your creativity, you can use these amazing crackers in anything you like. Be it your home or travel, these classic saltine crackers will always come in handy while searching for a quick and easy snack.
I have not only addressed "what are saltine crackers called in New Zealand" but also shared my most favorite recipes using them, I hope you've enjoyed this post.