In the present date when camping and adventure trips are at their peak, this is the time when the demand for caravan fridges has also risen. Caravan fridges have become so important when going on long trips or when going sound with a food truck. There is a vast range of caravan fridges available today for Caravans and also RV's, and I've had a hard time figuring it all out. The most important factor of having a caravan fridge for my caravan is how much gas it will consume and how long will a caravan fridge run on gas?
It is a great fact to understand how much a fridge in your caravan will be used. This depends on a few factors like, the size of the fridge, and what you stuff inside it. In this article, I'll dive into details I found about caravan fridges and how much gas it consumes or how long will it run on gas.
A common caravan fridge will use around 187 to 257 grams per 24 hours at a temperature of 25 degrees Celsius (77 degrees Fahrenheit). With an average of 200 grams gas consumption per 24 hours, a new 4.5-kilo cylinder will last 22.5 days. Temperature and humidity in the van and the content of the fridge will be affecting the gas consumption.
What is a Caravan Fridge?
A caravan fridge is a type of refrigerator that is exclusively made to be kept in caravans or moving vehicles. A caravan fridge is best for a food truck or a camping trip. It is generally used to keep leftover food items fresh and store new ones. The caravan fridges are generally absorption fridges that have absolutely no moving parts. These fridges use any one of the power sources among three sources of power. These power sources are one gas flame, one main electric component, or one 12-volt component from the electrical system of the car from where the engine is running.
Regular Fridge vs Caravan Fridge
Isn't it always a better option to have chilled beer and sodas when you're on a long road trip on your motorhome?
This is the main reason why caravan fridges are so important in the present date. It is a bonus if you have a caravan fridge in your motorhome. It is extremely difficult to manage with a regular fridge in your motorhome and some people do that. There is nothing wrong with using a regular fridge in your motorhome but there is a huge difference between a regular fridge and a caravan refrigerator. Here is the difference between a regular fridge and a caravan fridge:
The difference in the Cooling process: Caravan fridges generally use the absorption method of cooling because of which there is no single moving part present inside the caravan. This also means that there is no possibility of mutilation of any part of it in motion on a motorhome and traveling. Caravan fridges are made in a way where they are more habituated to handle the ups, downs, bumps, and grinds of the road. On the other hand, a regular fridge works by the refrigerant constantly circulating inside the fridge to convert the liquid into gas. Due to this circulating motion inside the fridge, the regular fridge is not suitable for traveling in a motorhome and can be broken inside due to the bumps and shaking.
The difference in size: It is obvious that a regular fridge is massive. That also means that the regular fridge has more space to store your leftovers and fresh food and drinks. On the other hand, a caravan fridge is made in a way so that it can fit in the caravan easily.
The difference in power sources: A regular fridge can only work in a caravan if it is plugged into an electric power source other than that it is not very ideal for a caravan. On the other hand, a caravan fridge can run in two or three ways, for example, through the main power source or your RV's battery, or LPG. The caravan fridge is a better choice for a motorhome.
Factors Affecting The Gas Consumption of a Caravan Fridge
Among all the other factors affecting the gas consumption of a caravan the two most important factors are the size of the caravan fridge and its installation method. Here's how the gas consumption of a caravan fridge is affected by the size and installation method.
Size: Huge fridges require more gas to keep running. This is because they are designed and created to work and be able to keep extra things cooler. The size of a caravan fridge you will require depends on the size of your family and also what you want to store in it. If you live on your own, a small fridge will be enough for you and it will use much less gas than a larger fridge.
Installation method: The installation method of your caravan fridge will also be affecting the caravan fridge. The air needs to be able to flow on and over the condenser, for a typical caravan fridge to keep on working efficiently and the more freely and easily the air flows through, the lesser gas you will require.
The atmospheric temperature of the van, and the outside wind of the van. Not only that it also depends on how many times we open the refrigerator door which is a lot of times and also how long you keep the fridge door open.
Each of these small factors affects the gas consumption of the caravan fridge.
If you want to look more into how long a gas bottle will last in a caravan, you should check out my overview here…
How Long Will a Caravan Fridge Run on Gas?
If you have a smaller and more common unit you will be able to use around 187 to 257 grams per 24 hours at a degree of 25 degrees Celsius. The higher using rate of the fridge will presume that you set the refrigerator to maximize its cooling. So if we presume that 200 grams per 24 hours then your new 4.5-kilo cylinder should be lasting for at least 22 and a half days.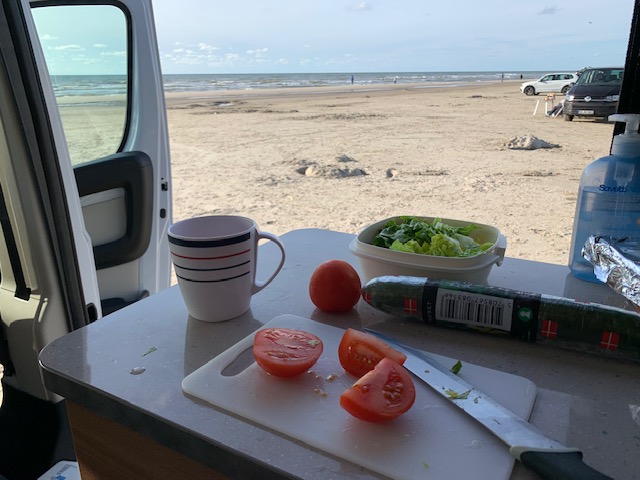 Types Of Caravan Fridges
Caravan fridges in today's date come in all sizes. It comes in an orderly 40 liters that are right up to a spacious 230 liters. Larger fridges of liters between 120-220 are a better choice if you are traveling for a long trip. Here are the two types of caravan fridges.
Compressor fridge: Compressor fridges are like regular fridges that are there at your home. Compressor fridges are also known as 2-way RV fridges. They usually run on 12/24-volt mainly on the vans battery or 240-volt power which has been generated from a portable generator.
Absorption fridge: Absorption fridges are generally known as 3-way fridges. This is because they can run on both 12/24-volt, 240-volt, and LPG gas. An absorption fridge does not use a compressor that uses a heat exchange system with flowing heat which is situated in the back of the fridge. This method removes the heat in place of creating the cold. If you are going bush camping then bottled gas can be a very useful, efficient, and convenient way in which you can power your caravan fridge.
As a matter of fact, your 3-way caravan fridge can run for approximately 2 to 3 weeks on a gas bottle of 9kg gas. This type of fridge is generally chosen by free campers. These people are the ones who avoid worrying about having enough battery and power and concentrate on enjoying themselves completely when away on an extended trip.
Here are a few more types of caravan fridges based on shape sizes and how long they can go on gas.
Upright fridge: An upright fridge is a big fridge and is almost like a regular fridge. It has compartments and shelves in the fridge n in the inside door for efficient storing of all kinds of food items and drinks as well. This type of fridge is more organized and is very easily accessible. An upright caravan fridge can go on for around 3 weeks without any problem undisturbed on gas before you need to refill the gas.
Crate fridge: A crate fridge is a type of fridge with a huge space. It has a lot more storage space compared to other fridges. This fridge has no compartments or shelves and you will have to store items on top of one another. A crate fridge also goes on for around 3 weeks undisturbed on gas before you need to refill the gas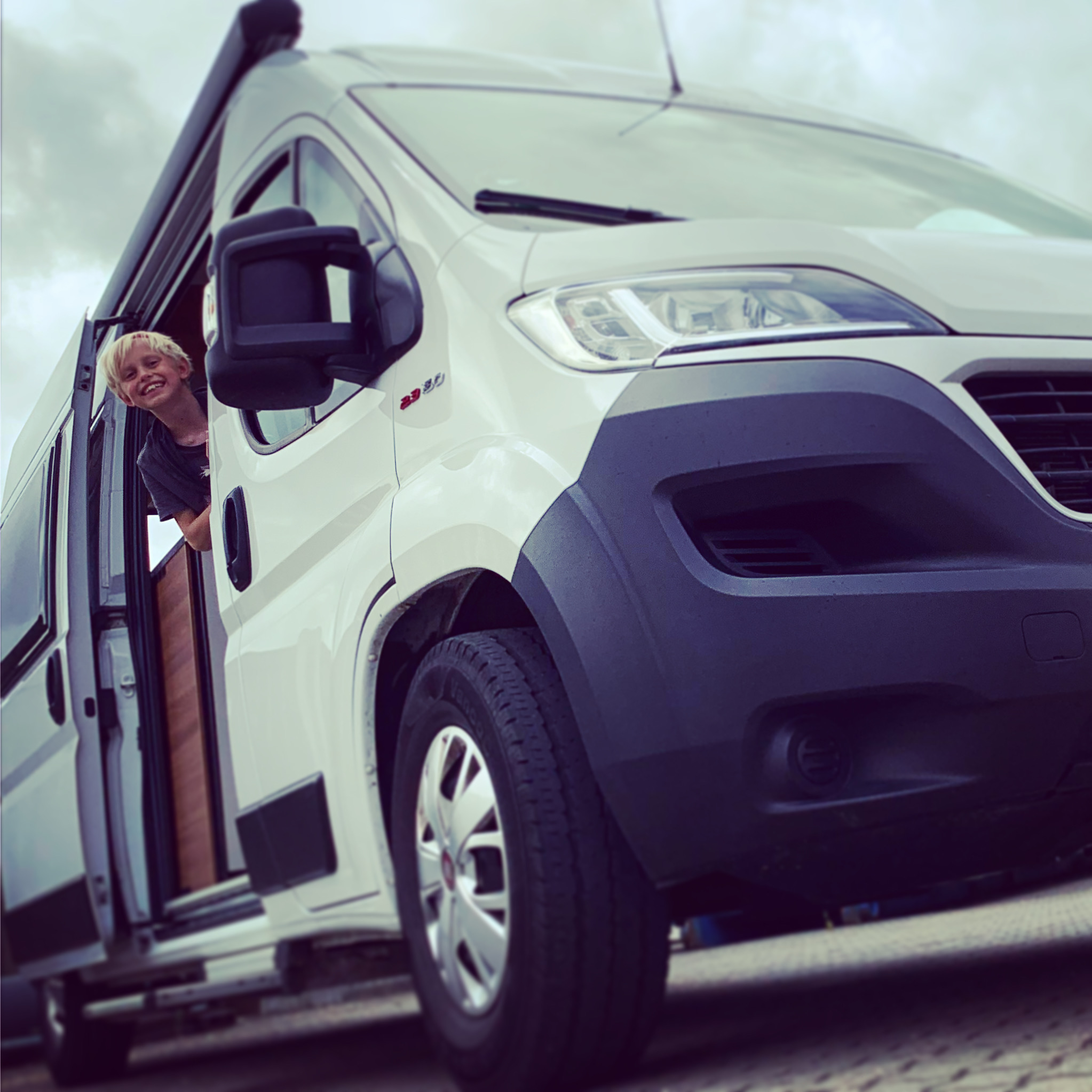 Final Words
Generally, on reaching the campsite we have immediately started comparing our camping gear with our friends and when we think about caravan appliances and equipment, we just say food. A caravan fridge is no exception but extremely important. It is that one piece of equipment that can always keep our food fresh, and the beer chilled. Having a caravan fridge in your very own motorhome is incredible as you have access to chilled drinks at all times.
It is important to understand the gas consumption of a particular caravan fridge. Once you understand the factors affecting the gas consumption of a caravan fridge only then you can have a happy motorhome with a fridge that is filled at all times. Generally, all absorption fridges or 3-way fridges can go on for almost 3 weeks without the need to fill any more extra gas.